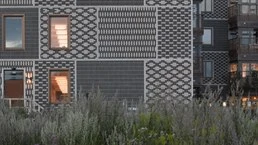 Profitable growth
Through growth, Humana can help more people lead a good life. The company has clear financial targets and growth presupposes maintaining high quality of care services and profitability. Organic growth is based on society's increasing need for care in combination with a demand for contractors that guarantee high quality. In addition, the company continuously evaluates opportunities for acquisitions.
Profitability
Humana is a company focused on profitable growth and has presented stable margins over time. Over the last five years, the Group has had total annual revenue growth of 5.7 percent with an average operating margin of 5.6 percent. The target is to continue growing with stable profitability while maintaining quality. In the medium term, the aim is for profitability of 7 percent annually.
Organic growth
Primarily, Humana's growth is to occur organically and over the medium term should amount to 5 percent annually. Humana is growing organically by developing the existing range of ser­ vices and by starting new operations.
Organic growth derives from soci­ety's increasing care needs and is explained by a growing population with more elderly people, an increase in serious mental illness and major societal challenges, for example related to gang crime, honor killings and drug abuse. This, combined with the municipalities' demand for larger contractors who can guarantee high quality and help solve the municipali­ties' care challenges, leaves room for Humana to grow organically. There is a clear growth strategy for growing organically for all of Huma­na's five business areas. Five new Humana elderly care homes were opened during the year in Vallentuna, Ängelholm, Falkenberg and Norrtälje (two homes). The new homes can accommodate 320 resi­dents. The construction of a new elderly care home in Täby with 90 bed vacancies was launched during the year and is scheduled to open in 2022.
Acquisition-driven growth
Humana complements and accelerates organic growth through acquisitions that can increase revenues by 2–3 percent. The acquisition strategy has three primary aims:
to strengthen geographical presence, ­existing operations and/or the degree of specialisation in the offering
to drive innovation and complement existing operations with new service areas where Humana sees growth potential
to achieve volume and economies of scale
Humana evaluates opportunities for acquisitions in line with the Group's strategy. Humana looks for operations that have growth potential and whose values, leadership and quality are in line with those of Humana.
Debt
Humana's leverage ratio, measured as interest ­bearing net debt in relation to adjusted EBITDA, increased to 4.6 times (4.3) in 2021. The financial target is for the leverage ratio to not exceed 4.5 times, even if it may be temporarily higher, for example in connection with acquisitions.