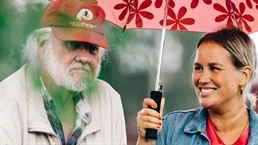 Elderly Care
Humana runs elderly care homes under contract and under own management. Year after year, our customers give Humana's elderly care homes high marks. We are growing by constructing innovative elderly care homes and by winning contracts with a focus on quality.
Humana has 21 elderly care homes in 15 municipalities in Sweden. We strive to offer comprehensive care in every home in a safe, secure and comfortable environment. Those who move into our elderly care homes have their own flats. They also have access to a dining room, sitting room and other common areas. Various activities are offered daily. Humana's meal concept includes good, nutritious food eaten together with others.
Residents of Humana's elderly care homes often have several diagnoses, such as dementia, diabetes, heart failure or different types of functional impairments. This places high demands on the staff. We have experienced managers and dedicated assistant nurses, nurses, physiotherapists and occupational therapists. We use evidence-based methods and offer employees continual opportunities for professional development, including via Humana Academy.
In 2021 Humana opened five new elderly care homes with 320 bed vacancies in Falkenberg, Norrtälje, Vallentuna and Ängelholm. Humana and Hemgården will also be building an elderly care home in Täby Municipality, which should be open by the autumn of 2022. It will be operated under our own management and will offer 90 flats to elderly.
Humana plans to expand its elderly care business since the number of people over 80 is expected to increase by approximately 50 percent in less than ten years. The ambition is to grow while retaining quality and strengthening profitability.